Whether you are leading a study, leading youth group, leading a church, or wondering if you're being called to lead, these resources will help you plan, grow, and train others in servant discipleship.
Growth Groups is a flexible set of training resources to develop effective small group ('Growth Group') leaders. It consists of two main components:
a set of 15 training papers on all the important topics of small group leadership
a 10-week hands-on training program that uses the training papers and other practical exercises to train leaders in the fundamentals of group leadership.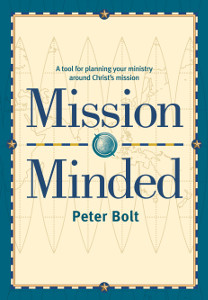 So you like the idea of being 'mission' or 'evangelism' oriented, rather than being stuck in 'maintenance mode'? But what are you going to do about it? Where do you start? How do you take your current ministry (whether in a church, a fellowship or a Bible study) and transform it into an outward-looking, well-organized evangelistic power-house?
The image of the trellis and the vine raises all the fundamental questions of Christian ministry:
What is the vine for?
How does the vine grow?
How does the vine relate to my church?
What is vine work and what is trellis work, and how can we tell the difference?
What part do different people play in growing the vine?
How can we get more people involved in vine work?
This Brief Book contains six chapters of Wisdom in Leadership which equips Christian leaders at all levels with practical, easily digestible leadership principles that are thoroughly formed and shaped by gospel convictions.